Introduction
Producing a 100% unique paper might be challenging even for excellent writers. Especially when you need to summarize an article. It can seem to be barely possible to avoid any plagiarism if your paper is based on particular ideas developed by other authors. However, a plagiarism-free summary exists not only in your dreams. Even if you have no idea how to circumvent the plagiarism checker, it is still feasible.
When you work on any kind of academic assignment, you need to have sources providing the basis for your research. Herewith, the summary of sources is often required. Even if you are keen on writing, summarizing an article without plagiarizing might be quite tough. The uniqueness of papers is a crucial requirement for all academic papers. Nevertheless, there is no writer who is immune to a sign of plagiarism while writing a summary.
Anyway, you do not have to lose courage as there are a lot of good techniques and strategies that can help you produce a unique paper in any possible situation. For example, you can restate original concepts with your own words, employ your writing style, or simply rewrite an article. Overall, there are quite many ways to summarize an article without plagiarizing.
Today, we will look into some essential guidelines that will help you produce a good summary that any plagiarism detection software cannot ruin.
5 Steps to Write a Summary without Plagiarizing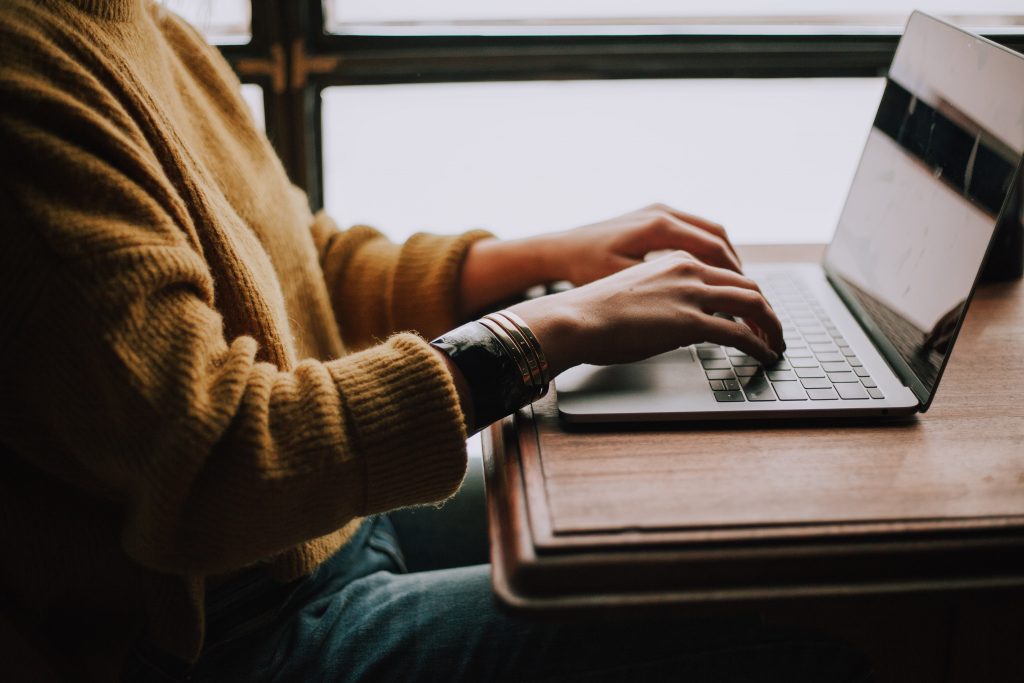 There is a popular belief that it is almost impossible to create a unique text when you have to rely on one particular source. The keyword here is "almost". Put it otherwise, you might think the summary cannot be unique from your point of view, but a plagiarism checker will detect it as unique. And this is basically how the system works.
To check this statement for strength, answer the question if a review is a plagiarism. No, people write reviews to tell others what a book or article is about. It gives an opportunity to save time as well as to evaluate the work and reflect on it. Of course, the review format slightly differs from the summary. But they both have a similar purpose.
The summary does not imply plagiarism as well. What does it include?
A brief description of core ideas;
Information relevant for your paper;
Quotes;
Your independent interpretation and commenting are possible.
According to wikiHow, one of the best techniques to avoid plagiarizing is to retell the text how you remember it. Thus, it is necessary to observe the article several times. 
Now, let's look into other guidelines to get rid of plagiarism in your summary.
Step 1: Employ citation

You do not always need to paraphrase the author's sentences. You can simply cite them. Citation is really helpful when you are not sure you can provide a proper interpretation. Overall, mixing rewriting with quotes is quite a good idea while writing a summary. Besides, it will help you avoid prooflessness. However, you have to be attentive with citations. If you fail to provide correct formatting, the uniqueness of your text will be lower. 

There are three basic citation styles:

MLA: employ it if your paper is related to Humanities;
Chicago: usually applied to Fine Arts, Political Science, History, Business, etc. 
APA: apply across Psychology, Social Sciences, Education, etc. 

If these options do not seem to be suitable for your paper, you can check these guidelines for other citation styles developed by the University of Pittsburgh.

Remember, any quote you use should go along with your text. Otherwise speaking, it should not be taken out of context.

Step 2: Paraphrase the core concepts

Paraphrasing of main ideas is also known as rewriting. It implies removing irrelevant details and focusing only on the concepts you need to highlight and paraphrase in your summary. Essential information is often dispersed across the article. Your main goal is to aggregate it within a shortlist. That is why it is important to look through the source up to three times. It will help you pick all necessary details related to particular ideas, rewrite and organize them within your summary.

There are other effective techniques you can employ:
Replacing author's words with synonyms;
Retelling the original text in your own words;
Changing the wording of particular sentences;
Restructuring and re-arranging the text;
Integrating specific turns of speech;
Explaining terms and specific words that can be unfamiliar to the reader. 

You can adopt all of these techniques or at least some of them.


Step 3: Use summarizing techniques


There are various summarizing techniques you can use to improve your paper. Some of them may seem similar to rewriting. However, they differ. Let's take a look into the basic options:

Selection

This technique implies that you need to pay attention to particular things while reading an article. Thus, you should highlight core ideas, specific phrases important for understanding, essential terms, etc. You can note down anything that catches your attention such as keywords or the author's interpretations. Then, you may cite some of them or retell them in different words. Remember, the writing style of a summarized article can differ from the academic format. So, it is important to adapt all specific terms and change the manner of speech if necessary. 

Rejection

The article you summarize almost certainly contains some excessive details, examples, repetitions, and so on. You definitely do not need to include them in your summary. This technique implies sorting the wheat from the chaff. In other words, you need to remove all irrelevant information prioritizing key points.

What else should you reject? 

Statistical data;
Unnecessary details;
Anecdotes;
Specific expressions, etc.

Substitution

You need to substitute everything you cannot reject. If you deal with an academic article or scientific study there are probably a lot of long sentences, redundant phrases, and professional terms that are not always necessary. All these things have to be replaced with shorter sentences, concise wording, or similar terms.


Step 4: Filter out irrelevant information

The best way to summarize an article without plagiarizing is to internalize it and provide a concise interpretation of the author's words. You do not need to analyze or reflect on the text. Look through the source 3 or more times. Note down core ideas, then put the article down and retell the text how you remember it. After that, you need to check if you have underlined all key points and removed unnecessary information.

Try to avoid using the author's terms and specific phrases as it can lower the uniqueness. Apart from that, you need to restate the main thesis. It can be long but you should convey it with one sentence. Do not copy the sentence structure as a plagiarism checker can detect that. While the core ideas are usually supported with additional examples, facts, and findings, you need to filter them out.


Step 5: Prepare a reference list if you use additional materials

If you use quotes in your summary, the correct citation is not the only thing to keep in mind. You should also provide a proper reference list that includes all sources you refer to. While summarizing an article, you can come across unfamiliar terms. Do not hesitate to check them in the dictionary. 

The reference list should correspond to the citation style you employ. So, the requirements might differ. To prevent errors, it is recommended to check the reference guide provided by your university. Or you can find out official guidelines on authoritative websites. 

Overall, there are some universally applicable rules for all citation styles. For example, references should be organized alphabetically considering the name of the writer and the year of publication. If an article has more than one author, all of them should be listed. These requirements are the same for the dictionaries and other additional materials.

Step 6: Consider the algorithms of plagiarism checkers


Plagiarism checkers and plagiarism detection software use complex algorithms to analyze the text. Academic plagiarism checkers recommended by universities and colleges usually have access to private academic libraries and databases of students' works. Thus, you need to pay close attention to commonly used wording. If there are any occasional coincidences in words, phrases, or even sentence structure, they will be detected. As a result, it will affect the uniqueness of your paper.

Plagiarism checkers analyze the structure of the text, its particular components, and the sequence of narration. As a result, the program detects not only copied content but also poorly rewritten materials. Thus, replacing several words and rearranging them will not work well. The program will identify matches and lower the percentage of uniqueness. Herewith, the algorithms of plagiarism checkers are constantly being improved. That is why you should not neglect the techniques mentioned above.

Conclusion
Writing summaries let you develop your writing skills and contribute to the understanding of how to produce a unique text in the future. Overall, there is an art to summarize an article without plagiarizing. But it is also an essential skill every student has to adopt. There are a lot of things you need to take into account while writing a summary. As long as you understand how the plagiarism checkers work and what techniques you can employ, it should be easier to start working on your paper. However, if you have a tough time and wish to put this task off, this article can help you to concentrate – Advice for Overcoming Writing Paper Procrastination.
To sum up, there are final pieces of advice to produce a good summary:
Do not presume upon citation. Even if it excludes plagiarism, it will not guarantee a good grade;
Retelling the text in your own manner improves the uniqueness of your paper;
Sometimes writing a summary requires consulting with additional sources such as dictionaries. Mentioning them is essential.