Introduction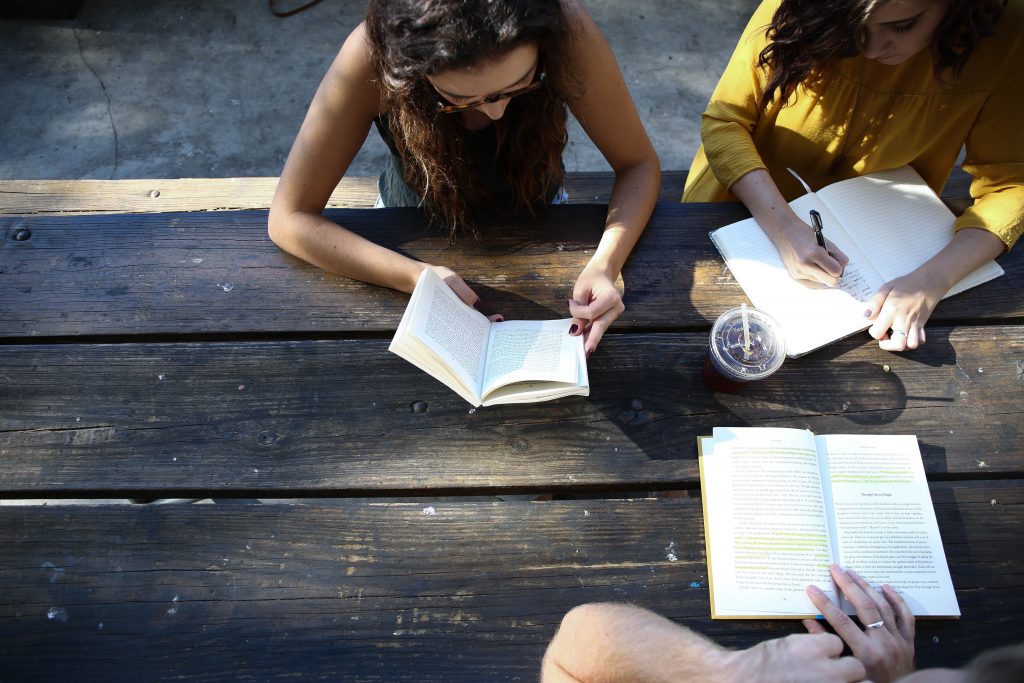 Strong arguments, facts, and your own point of view lie at the heart of the argumentative essay. You can hardly find a more challenging academic task than writing this type of paper. The knowledge of a particular topic is not enough to produce a good argumentative essay. First of all, you need to demonstrate your ability to fight your corner. The skill of writing a well-structured and logically coherent essay is useful for everyone. In the end, if you are able to prove your opinion on paper, you can do it in every possible situation. As the argumentative essay aims at developing your rhetorical skills, you have to make a reasonable effort to produce a great paper.
The argumentative essay requires a comprehensive consideration of the issue under discussion, as well as sufficient arguments to convince the reader that your point of view is correct. The core purpose of this work is to examine the topic or issue in depth. While the essay of this type implies exploring all aspects of the subject, you also have to consider the opposing views. Thus, you should clearly state your opinion explaining its advantages over other positions. Based on this, a logical and consistent conclusion has to be drawn.
Before you start working on the argumentative essay, it is essential to sort out the relevant materials as there is nothing more valuable than bulletproof evidence. The success of your paper will depend on whether you are able to analyze various aspects of the subject leading the reader to an obvious outcome. The first necessary step in organizing a good argumentative essay is to examine and check for strength your own point of view. Because you will never be able to convince a reader if you are not sure about your position. The argumentative essay itself refers to the controversial issue including at least two opposing views. Therefore, if there is a consensus about a particular topic, it is not suitable.
Anyway, one can hardly doubt that writing this type of paper is hard work. So, let's consider some essential guidelines on how to organize an argumentative essay!
Organizing an Argumentative Essay in 7 Steps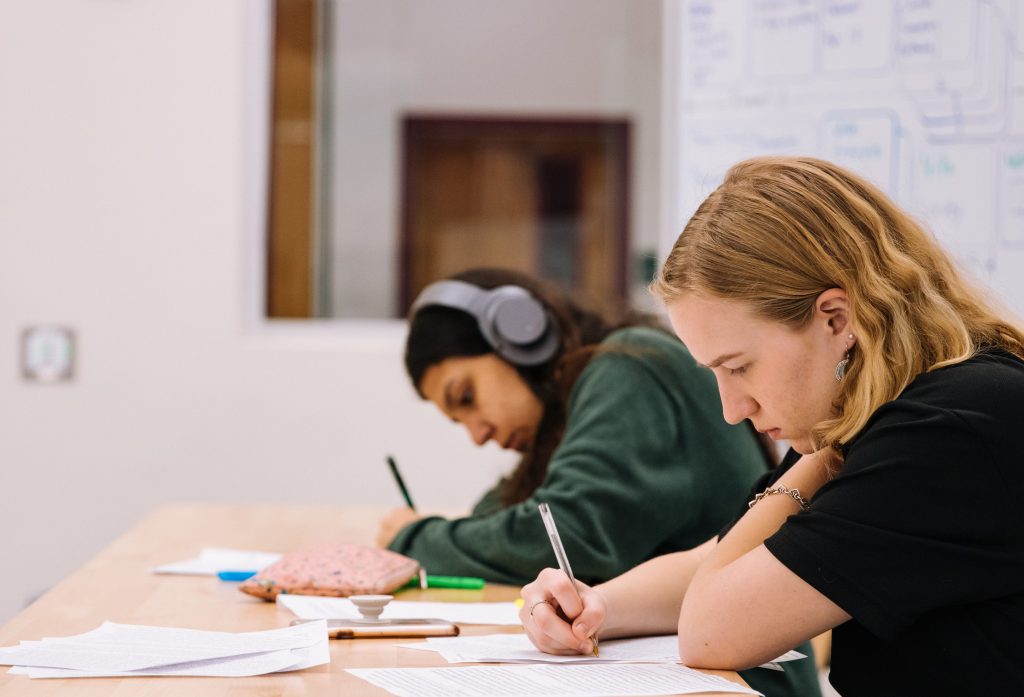 The first and fundamental rule for writing a good argumentative essay is proficiency in the chosen topic. Only in this case, you will be able to provide a strong line of reasoning, express the opinion supported with evidence, and draw comprehensive conclusions.
Trying to convince the reader, do not forget about creativity. Still, the validity of data is essential. Thus, your argumentation should be as clear as possible. Now, let's look into the crucial recommendations.
Step 1: Compose an outline

Making an outline will help you to keep your essay logically structured. It usually consists of short theses or core points of your work. Each of them should be supported with sufficient evidence or clear reasoning. Thus, before composing an outline you need to gather all necessary information relying on reliable sources. Articles, research papers, studies, and surveys are what students generally use to broaden the understanding of the issue. Thus, you can turn to your academic library or reliable online sources like CORE. This is the website that aggregates research papers and articles on various disciplines.

The argumentative essay gives you the freedom of creativity that makes it different from other types of academic assignments. And this freedom goes together with increased responsibility. So, you can keep it less formal maintaining your professional voice. 

While making a draft of your essay, keep in mind that its structure will depend on your particular theme, specific objectives, and the volume of work. Thus, do not overwhelm your work with a lot of facts and details if it should be 2-5 pages long. Of course, making a draft off the top of your head is the easiest way. However, it is not recommended as the more detailed outline you compose, the simpler it will be to produce a final paper. Any text needs a plan, and the essay needs it foremost.


Step 2: Write an introduction

The introduction is the very first part where you get the reader into the swing of things. Thus, the basic thing you need to do is to reveal the problem your essay is devoted to. There is no need for a long introduction. Two or three paragraphs will be enough to cover the core points. 

The good strategy for an effective beginning is to provide a hook. It implies an intriguing fact, quote, or metaphor to catch the reader's attention. If you will not succeed to get your audience interested, it will be more difficult for them to stay engaged throughout your work.


Step 3: Underline the thesis statement


The thesis statement is a short formulation of your position on the issue. As a rule, the introduction ends with the thesis statement. Once the reader looks through it, he/she will be ready to reflect on the main arguments. Thus, this is a cornerstone of your entire work. There is no argumentative essay without a thesis statement. So, you need to be clear while coming up with it.

Basically, all your paper is built around the thesis statement. It highlights the importance of the issue as well as challenges the opposing opinions. The thesis may refer to the value of the subject under consideration, its particular definitions, or establish relationships between various phenomena. There is a well-known model of the three-part thesis statement. Here is the example, "Global warming is caused by industrial emissions, exhaust gases, and pollution". As you can see there are three reasons for global warming indicated. However, this is a very complex phenomenon, and all reasons cannot come down to these three. Thus, this model is not always recommended as it limits your essay to three pre-defined sections. By eliminating the three-part thesis model, you can develop your ideas more comprehensively. 

However, your thesis can consist of two or even one part. That all depends on the context and the subject of your work. Even if you prefer to discuss a narrow issue including one particular idea, you should do your best to provide sufficient and persuasive arguments. So, you'd better focus on what exactly you want to say without setting limits.

You can also find some additional guidelines and examples of good thesis statements here – Strong Thesis Statements by Purdue Writing Lab.

Step 4: Review the topic

As the essay is quite a brief type of work, you do not need to provide a complex overview of the theme. Core aspects sufficient for understanding the issue are enough. At this stage, you have to explain the problem, consider the current situation, and emphasize the subject of discussion. While writing an overview, it is important to employ the sources you have selected when preparing the outline. All facts and evidence should be logically related and reflect the existing state of things. Try to be impersonal, put your opinion off for the next stage.


Step 5: Present main arguments


At the stage of presenting your main arguments, you have to refer to reliable sources and bulletproof evidence. This is the only way to convince your readers that your point of view is correct. As the thesis statement is the reflection of your opinion on the issue considered, your line of reasoning should support it in every possible way. By highlighting all aspects of the subject, you provide your readers with the information they can rely on. While some of these aspects can challenge your point of view, it is necessary to put them off for the next stage where you will discuss the counterarguments.

Substantiate your position supporting it with references to trustworthy academic works and surveys. Cite only papers written by experts in the field and published in peer-reviewed journals. All of them should be relevant. Thus, sometimes it is reasonable to avoid cross-disciplinary studies except for the cases of considering a new phenomenon or narrow subject. 

In the argumentative essay, it is not recommended to refer to blogs or non-specialized websites as they cannot guarantee the accuracy of information presented. This part of your essay should be organized according to the rules of logic. It implies that you can employ analysis or synthesis as well as the deduction or induction methods. 

There are some tips to keep the text logically structured as follows:

Look through the chosen sources;
Select several arguments for each statement;
Provide logical links between them (one thought should be related to the other).

Step 6: Discuss opposing information

While providing information confirming your point of view is essential for this type of work, conflicting evidence or opposing opinions are also worth mentioning. By doing so, you allow the reader to see the whole picture. 

Withholding information that is contrary to your point of view looks unethical. It precludes the reader from getting an accurate idea of the subject to be discussed. Make sure to include counterarguments in your essay that contradict your position. After that, explain why your point of view seems to be more logical and correct. For example, people often refer to outdated information believing it is still valid. It is always good when a reader has something to learn from your paper. 

At the same time, do not mark other opinions as incorrect. Instead, you should demonstrate it without mentioning it. Otherwise, it can alienate your audience.


Step 7: Write a conclusion


This section should re-emphasize your arguments convincing the reader to support your point of view. Try to relate your essay's topic to the interests and values of your audience. The conclusion is the last chance to appeal to the voice of reason. 

At this stage, you need to draw your reader's attention to the main ideas that should be paraphrased. The conclusion should not contain any new information or evidence. It summarizes what has been said and discussed earlier. In some cases, you can give a brief look at further ways of studying the issue if it corresponds to the context of your work. 

Underlining new prospects or the necessity to address the issue in the future is a rare thing for argumentative essays. Still, it is a creative format, so you can afford that if it seems reasonable.

In Wrapping Up
The argumentative essay does not only aim at proving your opinion. It also reflects your personality to some extent and demonstrates your rhetoric skills. Thus, it is essential to express your attitude to the considered issue clearly and consistently.
While writing an argumentative essay, you also have to take into account the type of your target audience. Understanding who these people are will give you hints on how to persuade them effectively. If you write an assignment, it is pretty obvious that your target audience consists of your peers and the professor. On the other hand, if your essay is intended for a wider audience, you have to consider their expectations. The background, profession, and life experience will affect the way they perceive a point of view different from their own. Based on this information, you will be able to elaborate a strong line of reasoning. Besides, various tones of voice are employed when dealing with different groups of people. For example, you speak differently with a priest from a local church than with a person met by chance on the street. When targeting a particular audience, it is important to bear these differences in mind.
To sum up, organizing a good argumentative essay requires specific skills, a deep understanding of a topic, and time to figure it out. Nowadays, postponing the paperwork till the deadline is a kind of new normal. And unfortunately, it does not have a positive impact on your academic performance. So, this article will help you overcome this problem – Advice for Overcoming Writing Paper Procrastination.