Introduction
While doing research, you have to collect and analyze data, determine the methodology, and describe results. However, if you think that these are the only key pillars of your paper, you leave out of account the importance of the discussion section. This is the central and one of the most essential parts of your research. In the discussion section, you have to address certain questions, interpret the results, and underline the theoretical and practical significance of your findings. In other words, your research paper is never done till you complete the discussion section.
The discussion section of a research paper should refer to your lit review, sum up the main results, and lead to a conclusion. You should also relate this chapter to the research question providing a clear answer and room for interpretation of your findings. The discussion usually intersects with the methodology and results sections. However, you have to avoid repetitions of what you have already covered. Instead, you'd better focus on interpreting findings, addressing the research question, and discussing the practical application of the results. On the other hand, mentioning limitations, approaches, and theoretical relevance is no less important. Before writing a discussion section you need to find out its structure and observe the requirements as the guidelines for different institutions may vary. If you doubt the design of this chapter, it is necessary to contact your professor as it is so easy to make an unfortunate slip.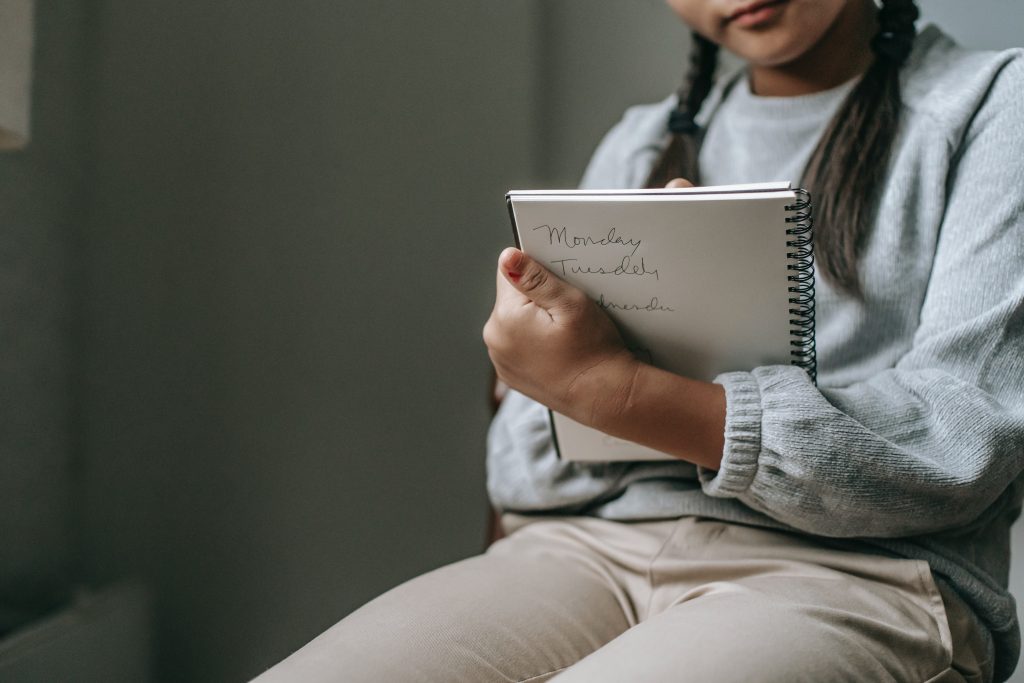 Anyway, if you think about the proper way to present your results in this part of your research paper, the rest of your work is done. So, it is time to figure out how to write the discussion section and make it sound solid and professional!
Objectives of the Discussion Section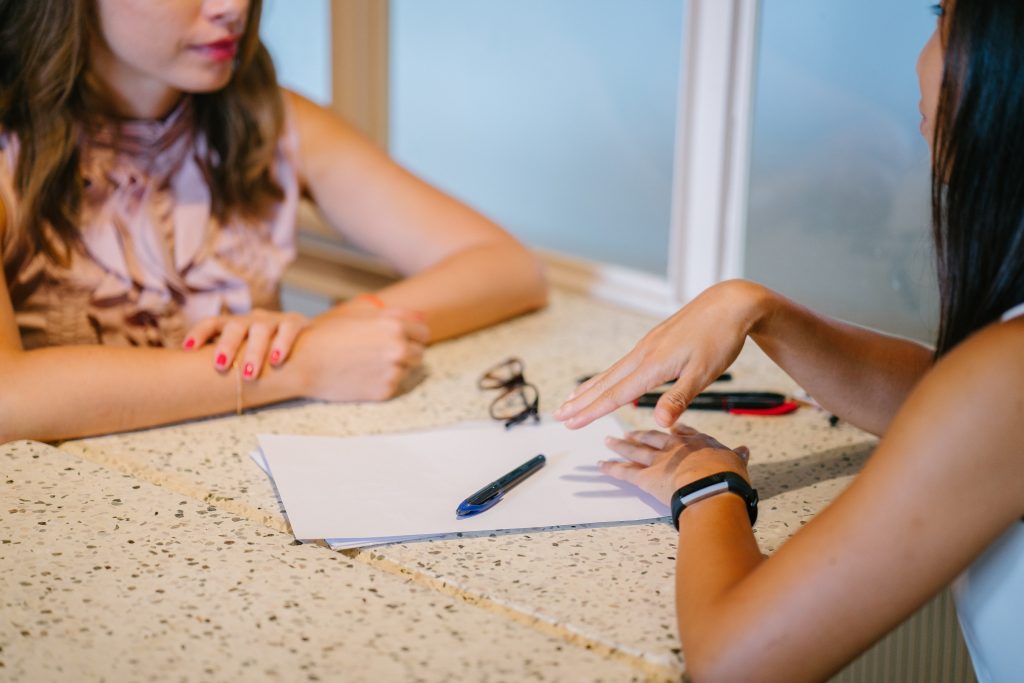 The discussion section can power up your research paper or ruin it. That all depends on the way you organize it. This chapter is significant as well as specific. Thus, writing takes time and sufficient effort. While the discussion section intersects with the methodology and results chapters, it should not be a retelling of your previous statements and observations.
Overall, the discussion section has several goals:
To provide feedback on the research question;
To confirm or reject the hypothesis from the introduction;
To strengthen your arguments and statements with facts and findings;
To identify how your research contributes to the area of study or how it covers the gaps in the theory or practice;
To provide recommendations on the practical application of your results;
To give insights for further research.
Keep in mind that it is important to use facts and validated data. Apart from that, you need to avoid doubtful discourse. In the end, if you want your research paper to sound professional, all statements should be substantiated.
According to the University of Nebraska observations, the chaotic structure is one of the main mistakes students make while writing a research paper. It means that though you can mention the methodology and key findings in the discussion section, you should not focus on them. There are specific chapters to address these issues. In the discussion section, you should emphasize the interpretation and explanation of your results.
Writing a Discussion Section in 7 Steps
Writing a discussion part is a responsible task. It shapes the true value of your paper, and the way it will be evaluated by your audience depends on the discussion. Thus, while producing it you have to follow explicit rules. They may slightly differ depending on the institution, but overall they are quite similar. For example, you can check these guidelines developed by the Sacred Heart University. They are more or less universally applicable. 
In general, to produce a good discussion you have to address the following questions:
How do you interpret the results of your research?
How can you explain the key findings?
To what extent does your research accord with the existing theories?
What specificities does it have?
Are there any unexpected findings?
How can you explain them?
Besides, the discussion section should be concise and consistent. So, let's break down the nuances!
Step 1: Analyze the main results of the research


The cornerstone of this stage is the direct answer to the research question. What is the right way to start it? You can refer to the research problem, express your opinion and present any relevant data to support it. It is also necessary to paraphrase the research question to avoid repetitions. While you have presented your findings in the Results section, you can do with their brief resume to provide your audience with a complex overview. You may wonder, "I have already described my results, so, what's the point?" The point is that the Results section provides a detailed description of what you have discovered. On the other hand, the Discussion section helps your readers to digest and conceptualize your key findings. In this case, a concise summary remains crucial. 

Do not overdo with details and facts as this stage takes no more than one paragraph.

Quick tips:

Mention the research problem;
Paraphrase the research question;
Express your opinion (the answer to the research question);
Provide facts and relevant findings to support it.

Step 2: Provide a comprehensive explanation of the key findings

Do not make your audience guess what the results of your research mean. Of course, they might seem to be pretty obvious but there is always room for interpretation. Thus, it is important to tie facts and hypotheses together. It will help your readers to figure out which of them have been confirmed and which should be rejected. 

Emphasize the correlation and any specific relationships between subjects and variables. Are there any interesting observations that can catch attention? Do not hesitate to present them. Overall, you can build the discussion section around a definite theory or a scientific concept. However, if you have developed your own theory, you need to reflect if your findings support or disprove it. Remember, the negative result is also good as you can make a comprehensive conclusion.

Questions to be addressed at this stage:

Do your findings answer the research question? 
Do they meet your expectations? 
Do the results confirm your hypothesis? 
Are there other ways to interpret them?

Step 3: Relate your research with existing theories

While working on the previous sections of your research paper you probably paid attention to the issues reflected in the existing theories. Even if you explore a comparatively new phenomenon, there should be relevant sources you can rely on. Thus, it should not be very surprising for you if you have found some correlations between your findings and previously made observations. The discussion section is the part where you need to describe them and put your audience into the discourse. 

When you composed the lit review, you probably selected some theories to rely on. In the discussion, you should answer the question of whether the results of the research support them. Apart from that, you need to specify the way your work contributes to the area of study. 

Questions to be addressed:

Do your findings differ from previous observations? 
What does your research contribute to the field? 
What new interpretations can you make based on your research? 
Can the results contribute to the theory or practice?

Step 4: Consider the specificity of the research



Every research has specificities and particular limitations. It is impossible to cover all aspects of the field. Even if it is quite narrow, there should be one specific object, issue, or phenomenon you explore. Thus, at this stage, you need to demonstrate where the limits of your research lie. It will help you to prevent data manipulation. Thus, you need to clearly communicate what your study excludes. 

Here you can mention data-gathering issues and any obstacles you had during searching for relevant information. Especially if you think it might influence your research and the outcomes. It is also essential to show how these outcomes can and cannot be interpreted. Remember, even if your work has particular limitations the results are still valid. Providing you did not make any mistakes in the methodology, there is no reason to doubt the relevance of the outcomes.

Questions to be addressed:

What does your work exclude? 
Which variables turned out to be irrelevant? 
What obstacles did you face while collecting data for your research? 
Do they influence your objectives and to what extent?

Step 5: Point out unexpected findings

Doing research is barely possible without any unexpected findings. When you explore something, you do not know exactly what you can discover. This is basically the sense of research. On the one hand, these unexpected outcomes can seem to be insignificant for you. But on the other hand, bringing them to the light might help you gain credibility. Besides, some of your readers can find these results valuable for reflection. 

Any unexpected findings can offer the challenge for further studies in the field and reveal gaps to cover in the future. They can fall outside the scope of your concept and that is alright. This is how the ideas for research papers are born. 

On the other hand, these unexpected results can be fit with your research design and change your overall concluding observations. If you have developed your own theory, it is pretty obvious that most of your findings can be unexpected. And this is good news because such studies are as valuable as gold. 

Questions to be addressed:

Were there any unexpected findings? 
What conclusions can you draw from them? 
Do they fall under the concept of your research? 
What valuable insights can you provide based on these results?

Step 6: Identify prospects

This stage brings you to the end of the discussion section. Here you need to indicate gaps that can be covered in future works. Maybe there is something in your paper you want to observe in more detail. This can be a valuable insight for your further articles. Or it can help other students define a research problem. 

Aforementioned, the prospects can derive from your unexpected findings. But on the other hand, issues being beyond your research concept may be omitted. And it is also normal. Thus, you can provide recommendations on how the results of your research can be implemented in practice or integrated into the existing theory. Apart from that, you need to identify the significance of your contribution from an academic perspective. 

Questions to be addressed:

What valuable insights derived from your research? 
Are there any gaps to cover in further research? 
How can your findings be integrated into the theory? 
What practical recommendations can you provide?

Step 7: Strengthen your text with visuals


Visuals are not always necessary but as a rule, they are never out of place. Why are they so useful? Visualized data can help your audience to absorb the information you have presented in your work. Overall, this tool is equally effective in the discussion section.

Quite often, scientific data is difficult to perceive but easy to visualize. Visuals are meant to improve the validity of your findings and arguments in the eyes of your readers. 

What visuals can be helpful?

Graphs;
Comparison charts;
Bullet charts;
Three-dimensional models;
Diagrams;
Bar charts, etc.
Conclusion
Writing a discussion section of a research paper might seem embarrassing for many students as long as they do not know what to include. We hope these guidelines will help you avoid confusion. However, if you do not have enough time to produce a brilliant paper you can check this article about writing services – Why Students Should Use Help of a Writing Service.
In wrapping up, there are some additional tips for writing a discussion section:
Do not present new findings. Focus on explaining what you have already introduced in previous sections;
Do not tamper with data, avoid manipulation of the results;
While writing about the specificity of your research, do not provide excessive details that can raise doubt about the credibility of your work.