Students come across various types of assignments in college. Sometimes they may feel confused as not all the essays have the same structure. In such cases, they are searching for some tips that will help them get acquainted with the format and create good papers.
This article is devoted to the comparison of informational vs argumentative essays. It will describe the main features of each paper and suggest some recommendations for the preparation of a remarkable essay.
Let's start with a definition of the terms and then find out how to compare an expository essay against an argumentative essay.
What's An Expository Essay?
An expository essay is a type of educational paper, where the main aim of which is to present and explain information to make it comprehensible for readers. Thus, such essays could investigate, evaluate, or provide some arguments about ideas to make them clearer. Writers need to suggest an informative explanation of the issue without stating their point of view. 
Such essays are divided into five main categories:
descriptive
process
comparison
cause/effect
problem/solution
They are usually written in a neutral tone.
What's an Argumentative Essay?
Alternatively, an argumentative essay is a paper that states arguments about two sides of an issue. Writers are required to take a stance on a particular issue and subsequently, there could be two scenarios: the arguments can either be equally balanced, or the author will support just one of them. 
Such papers aim at:
stating the author's point
proving that the author's standpoint is correct and should be supported
persuasively convincing readers to follow the author's ideas (and writers pursue this by offering their arguments)
The Main Difference Between Expository And Argumentative Essay
Aforementioned, these types of essays have different aims. The informational paper suggests some facts and attempts to explain something new to the reader. Conversely, persuasive essays should convince readers that both ideas are correct or that one of them is more appropriate.
Therefore, it is logical that the structures, thesis, as well as writing tone, and style of such essays will vary dramatically.
Structure
Both types of essays are divided into three main parts. Let's check what is stated in each part of argumentative and expository essays: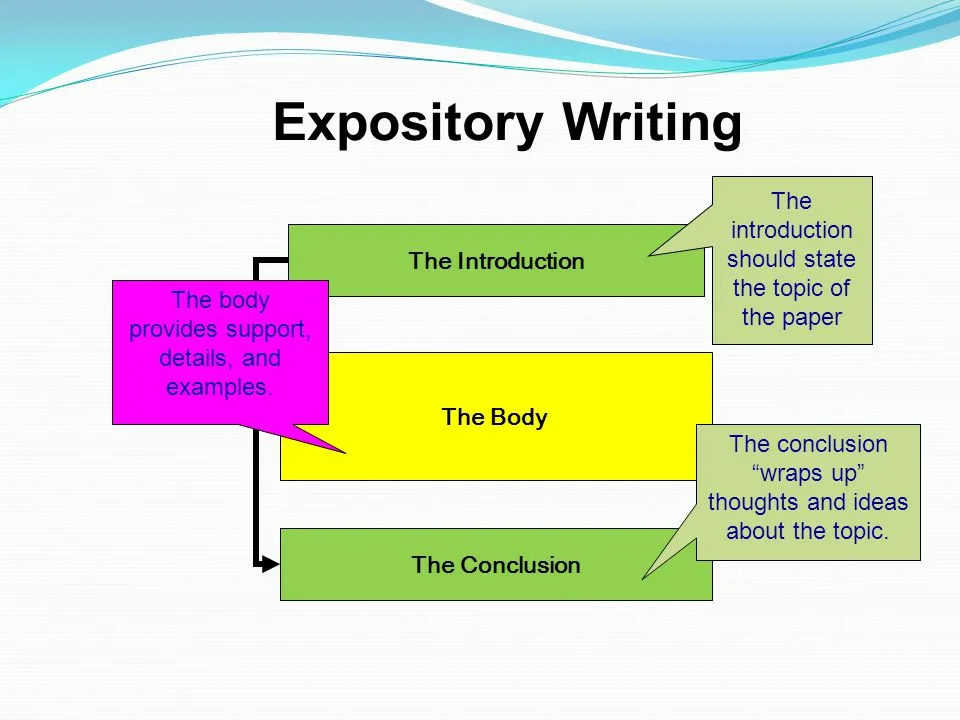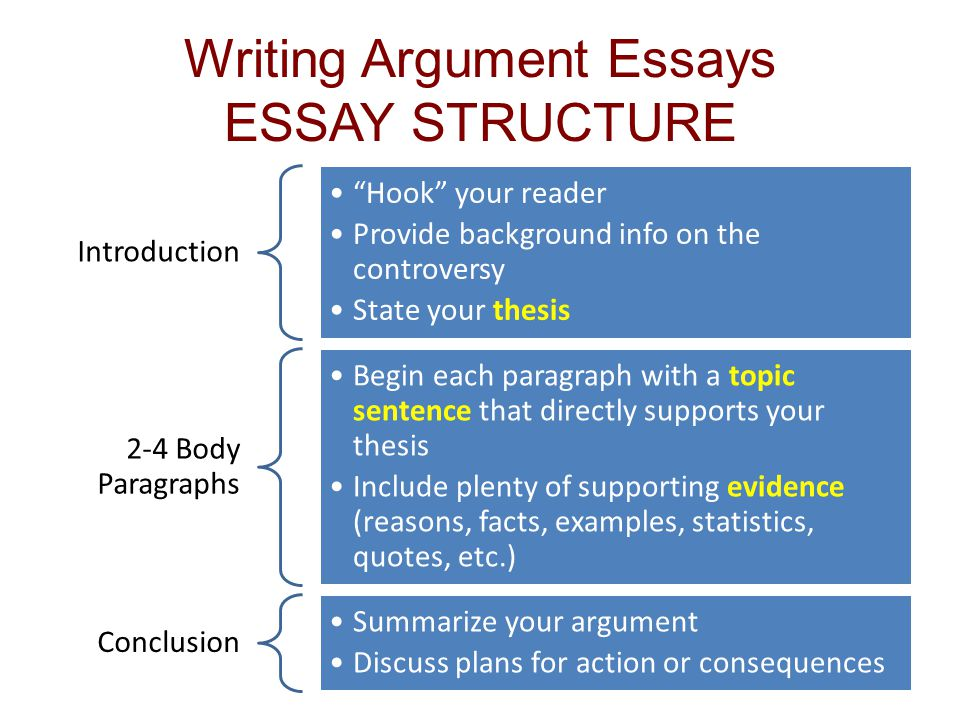 Introduction
Both types of essays will start with an introduction, and in both cases, it should include:
an overview or main ideas that the writer will present to the reader in this essay
a thesis
This part presents the central message by engaging and guiding the readers.

Main Body
This part is usually divided into several paragraphs. In argumentative essays, it contains main arguments and refutations. It states the author's position and suggests diverse arguments supporting that point of view.
On the other hand, in expository essays, this part thoroughly explains the main topics. It also includes diverse illustrative examples and facts that support them. Each paragraph is finished with a statement that analytically summarizes all of the proposed ideas.
Conclusion
This part is also different and depends on the type of paper as:
persuasive essays are usually finished with the presentation of the main arguments and a call to action
in expository essays, writers sum up all of the ideas, restate the thesis, and highlight the value of the conducted research
Thesis
Undoubtedly, the category is also varied as each type of essay has its own peculiarities. For example, the persuasive paper thesis should contain all of the primary points that will be presented in the essay. It should also include the counterpoints.
In contrast, an expository essay thesis should just state the issue you are going to discuss in your paper.
Writing Style And Tone
Persuasive papers are created in a personal and informal tone, plus it is also credible to use the first-person language.
Expository papers, on the contrary, are written in a formal tone with the use of third-person language.
How To Create A Remarkable Expository And Argumentative Essays
There is no difference in what type of essay you need to write. The main idea is to start working on your paper in advance and follow some general tips in order to achieve a remarkable essay:
Brainstorm
It is highly recommended to start brainstorming the ideas. If it is an expository essay, think of the evidence that will contribute to a better explanation of the topic. Do you need to prepare a persuasive essay? Ensure that you support your ideas with relevant, persuasive and convincing arguments.
It is advisable to down a list of thoughts and create a draft version of the paper.
Follow The Structure
As stated above, both essays will have different structures. It is essential to follow the guidelines to get a logical and organized paper.
Make sure that each part of your essay contains relevant information and ensures a positive effect on the reader. For instance, when it comes to a conclusion:
in an expository essay, it should sum up all of the thoughts
however, in an argumentative essay, it should provide a call to action to evoke a response from the reader
Ensure You Use The Right Writing Style And Tone
Pay attention to the writing style and tone. Remember that expository essays should be written in a neutral tone. They should be explanatory and provide the relevant data/evidence required. Comparatively, persuasive essays are written in a personal and informal tone.
Proofread And Edit Your Final Paper
Never skip this part if you desire a good grade for your essay. Proofreading and editing dramatically improves your writing skills. This method helps you verify that your paper doesn't contain any punctuation, grammar, or spelling mistakes.
It is obvious that those who carefully check their papers, typically produce logical and well-structured essays, without any errors.
Conclusion
To conclude, expository and argumentative writing is quite a challenging task, which requires special knowledge or skills. Students need to find out the main differences and spend time checking various examples.
There are plenty of articles devoted to comparisons of expository essay vs argumentative essay writing. However, lots of young people still can feel confused when it comes to working on such essays.
Fortunately, there is always an option. Yet, most of them prefer not to waste time checking various tips and ask for professional writing help. Luckily, there are companies that are glad to provide such services for comparatively low prices. They will easily prepare a remarkable argumentative or expository essay in the short term.
Still, even if you decide to order essays, be sure to take care of your assignment in advance. It will allow you to check it properly and save money, as the majority of these companies charge extra for urgency.
FAQ
1. What Is The Main Difference Between Expository And Argumentative Essay?
In short, the expository essay aims at teaching readers something new. It is achieved by offering and explaining some useful information. Conversely, argumentative essays present arguments about the issues highlighted in the paper itself. They tend to provide the author's attitude to the problem and persuade readers to trust their point of view. 

2. How Long Does It Take To Prepare Such Essays?
Some students assume that they can create any type of paper in several hours. Although, such essays require lots of time or attention and should be prepared in advance. You need to gather all of the relevant information/facts, create a draft version, and leave some time for proofreading. The more time you spend, the better your paper will be. 

3. Is It Safe And Ethical To Ask For Paper Help?
More and more undergraduates are searching for professional paper help in modern times. Nevertheless, a high majority of students still believe that it is illegal to utilise such services. This could be considered as ethically wrong as sometimes you could pay for help and receive premade papers that become your property. Reliable writing companies offer plagiarism-free papers and suggest guarantees to their clients. Thus, it is safe, ethical, and legit to order papers.

4. How Much Will It Cost To Order Such Papers?
The competition in this sphere is high as plenty of similar services appear on the market. Therefore, the prices that writing companies suggest are reasonable and affordable. Moreover, the majority of services also offer additional discounts and bonuses. It helps students save money and get high-quality essays written by professionals.